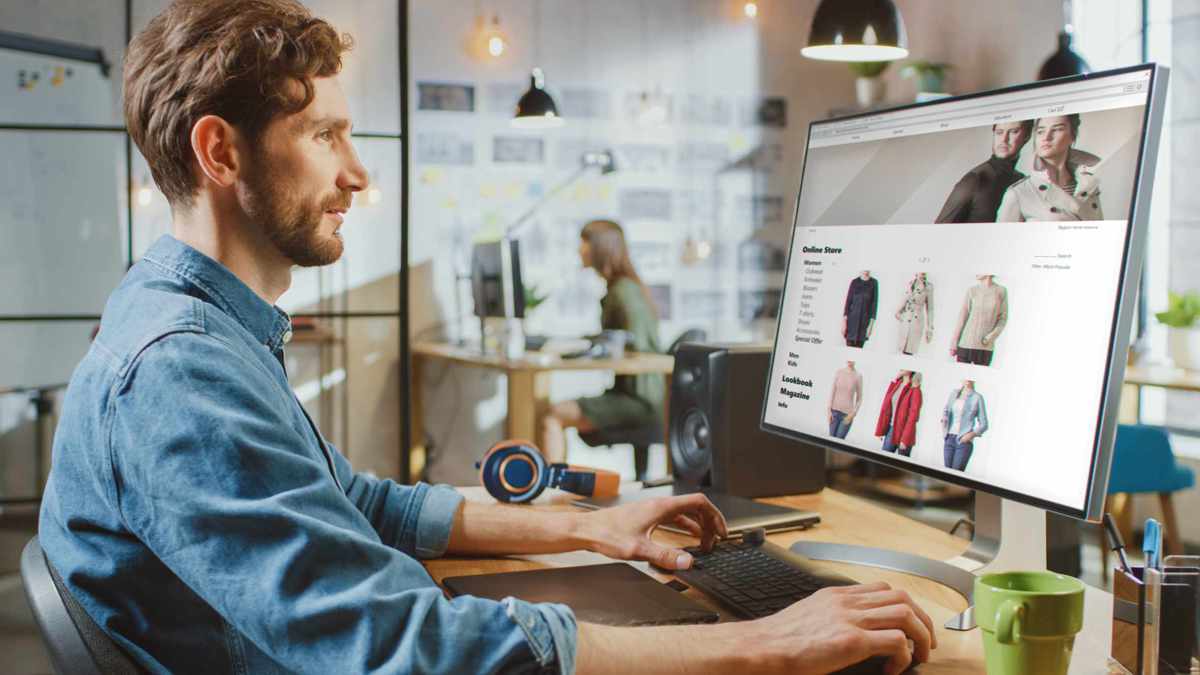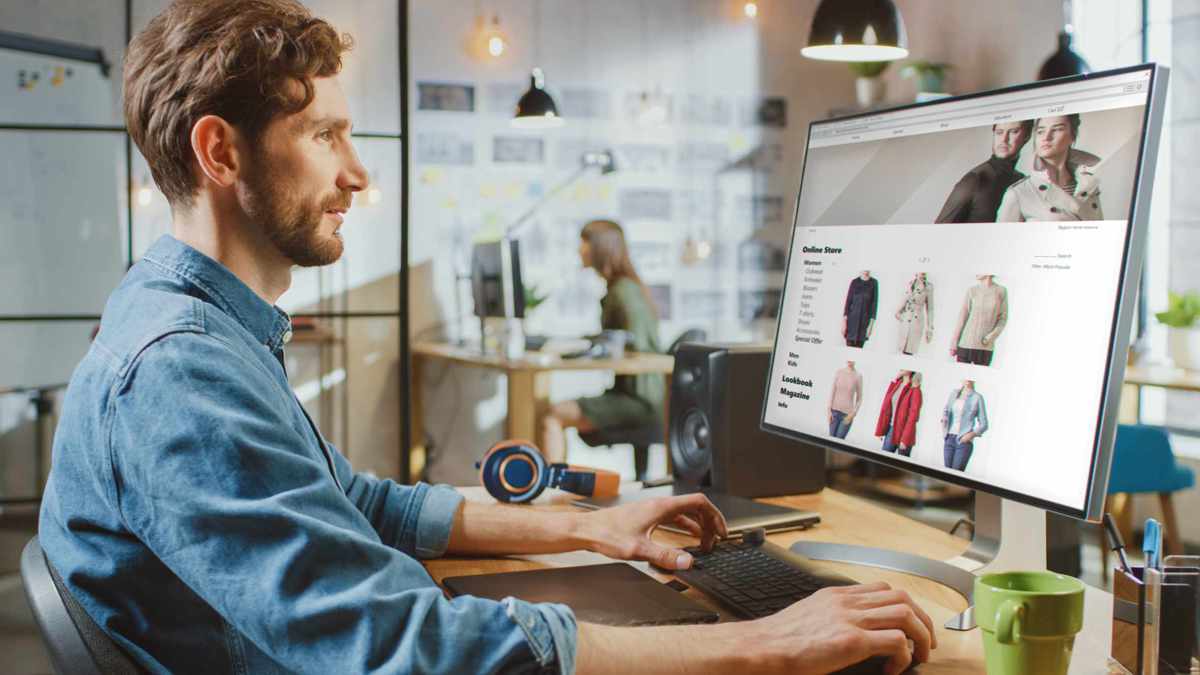 Online store seal of approval: more customer confidence, more sales!
Ordering goods online always involves a risk – at least that's how many consumers feel. The buyer cannot inspect the product himself, but must blindly trust that the retailer will provide correct information and not cheat him. In addition, the customer has to disclose his personal data and usually also his bank details or credit card number, and may even have to pay in advance. Not every potential customer takes this leap of faith, and so even reputable online retailers miss out on many a good deal.
This is exactly where online store seals of approval come into play: they build trust and can have a significant positive impact on the conversion rate of an online retailer. More than 60% of all German online retailers already use this option and benefit from it in their sales. In fact, scientific studies have also shown that customers develop a significantly higher purchase intention in certified online stores than in retailers without a seal of approval – provided, of course, that they also trust the corresponding seal.
The following sections explain which DIQP certificates are suitable for online stores, what they mean in each case, and how the certification process works.
What does an online store seal of approval mean?
Quality seals are there to inform the consumer and ensure fair competition. Very different aspects can be illuminated in the process. While some seals confirm the identity of the company, for example, others say something about the security of the online store in question. A genuine seal of approval is a kind of guarantee certificate and should meet the following requirements:
Independent certification body
Comprehensible criteria for certification
Criteria above legal minimum standards
One of the online store certificates is the Trusted Company (DIQP) seal. As an effective advertising factor, Trusted Company can not only increase the general willingness to pay of your store visitors, but also increase the average purchase value. The certification is valid for 12 months at a time and must then be renewed.
The German Institute for Quality Standards and Testing (DIQP) has developed a certification model that guarantees separation between the seal provider, seal recipient and certification company. Conflicts of interest are thus minimized and the certificate gains credibility. DIQP seals of approval are generally not available for purchase from DIQP.
When does the use of a cachet in an online store make sense?
Basically, it can be said that a reputable cachet can strengthen the trust between sellers and customers in online retail. The extent to which this effect also impacts sales depends on various factors. Product type and price range play just as much a role as the payment methods offered and the presentation of the seal of approval in the online store itself. Less well-known retailers generally benefit more from certificates than those whose prominent brand outshines the seal in terms of importance.
Experimental studies have shown that an online store cachet can increase the number of purchases in the store by up to one third. The more trustworthy the certificate provider, the greater the effect. In the case of digital products, a seal of approval also increases the likelihood of purchase more than for physical products. Prices and order amounts also play an important role. The higher the amount to be paid, the more important the security that the certificate conveys to the customer.
Consistent and conspicuous placement of the seal ensures that it is perceived clearly enough and can develop its full effect.
Which seal of approval is the right one for an online store?
Trust is a basic requirement for any trading relationship. However, since online shopping lacks personal contact between buyer and seller, it is particularly difficult to build this trust here. Seals of quality can be a valuable help here, because with the right certificate, retailers show their customers at first glance that they work seriously and that their web store stands up to any legal scrutiny. The following quality criteria are important here:
Verified identity
Creditworthiness of the company
Good customer service
Customer recommendations
When choosing a suitable certification, sellers should also pay attention to the reputation of the seal itself. After all, the question for customers is not only whether they can trust the online store in question, but also whether they can trust the certificate.
In the following, we present two online store seals of approval that have proven their worth and are highly informative for customers.
Online store seal of approval: Top Service (DIQP)
Service is a decisive competitive criterion, especially in online retail. How well and on which channels can a company be reached? How efficiently are problems and inquiries handled and how friendly are the employees? What payment methods does a web store offer, how long does the delivery time take, and how accommodating are they when it comes to exchanging or taking back goods? These and similar questions ultimately determine which online store a customer chooses for his order. Appropriate certification can be a great advantage here.
For the Online Quality Seal Top Service (DIQP), existing customers are surveyed and the results are then carefully evaluated. In this way, the retailer receives a meaningful certificate, but can also uncover weak points in its customer relationship and make improvements. By involving the respondents in further service development, the retailer also increases customer loyalty. This seal offers potential buyers so much guidance precisely because it is based on the experience of previous customers, who have already contributed to service optimization.
Online store seal of approval: customer recommendation (DIQP)
Customer satisfaction can be measured primarily by their willingness to recommend a retailer to others. No one does this lightly, because after all, one's own reputation is at stake if one makes a recommendation and the other person then does not have a good experience with the company in question. Because this is the case, however, customer recommendations have a particularly strong message and are good advertising, which the operator of an online store can only wish for. DIQP has therefore developed a corresponding award that makes customer recommendations visible.
The Customer Recommendation Certificate (DIQP) is based exclusively on the opinions of existing customers. These are questioned in detail about their experiences with the online store in question and, above all, about their willingness to recommend it to others. The results can be used to derive measures to further optimize service processes. Satisfied customers often feel emotionally attached to a retailer. They are loyal and tend to be willing to pay for a pleasant shopping experience. In the case of potential new customers, their opinion (and thus the seal of customer recommendation) creates an advantage in terms of trust and provides the same result as the customer survey conducted.
What other certificates are relevant for online stores?
Less is sometimes more, and an online store with an excessive number of seals of approval can appear untrustworthy to consumers. Merchants are therefore well advised to take a closer look at the various certificates and only aim for those that are really relevant for their own store. Naturally, they will primarily want to cover such important aspects as identity, payment security, data protection, quality, etc., since these criteria directly affect the buyer. By contrast, seals of approval to distinguish good employers play a rather subordinate role for online retailers, as these are more likely to be aimed at job applicants.
Today's conscious consumer, however, is not only concerned with his own benefit. He is concerned about climate change, sustainability and social responsibility. More and more people are carefully choosing where they buy their goods and where they don't, based on these considerations. Reputable online store seals of approval, which say something about the attitude of the respective retailer to these issues, can serve as an important decision-making aid. We therefore present two specific certificates from this category:
1) Online Shop Seal of Approval : Climate Neutral Company (DIQP).
Avoiding CO2 emissions is the most important means in the fight against climate change. With the Climate Neutral Company seal of approval, an online retailer communicates at first glance that it is committed and responsible in this area. Among other things, aspects such as electricity consumption, heating or vehicle emissions count towards the certificate. Business trips or paper consumption are also included in the calculation. If necessary, the greenhouse gas emissions caused can be offset by recognized programs in order to achieve the required status.
In defining the standards that apply to this seal, the expectations that consumers have of such a seal were also taken into account. The guidelines are intended to raise awareness of climate issues among entrepreneurs and spur them on to even greater commitment. It goes without saying that they are constantly being developed and adapted to current circumstances. For consumers, the Climate Neutral Company certificate serves as important information on which they can rely. It can be the deciding factor in whether or not someone orders goods from a particular online store.
2) Online Shop: Sustainable Conmpany (DIQP)
Sustainability is not just a buzzword. We all bear a high level of economic, ecological and social responsibility, because our actions determine whether future generations will still be able to lead a fulfilling life worth living on planet Earth. Consumers and also entrepreneurs are increasingly developing a sensitivity to this issue and are placing more and more emphasis on sustainability in their decisions. With the Sustainable Company (DIQP) or the Sustainability Certification for Verified Sustainability, online retailers can now also prove to their customers that they take responsibility and always keep the interests of future generations in mind.
The prerequisite for certification with the Sustainable Company (DIQP) is a business model that functions permanently without taking anything away from future generations. The basis for the assessment is a survey of customers and employees as well as the collection of data, facts and figures relating to sustainability in the relevant web store. More than 60 different topics are assessed as part of the performance survey, and the whole thing is based on the 17 Sustainable Development Goals as formulated by the United Nations. Experience has shown that companies declared as sustainable can achieve higher prices on the market. The data is collected by means of an employee and customer survey and a sustainability survey at the company. In this way, three stakeholders have an influence on the evaluation of the company. In the case of the Sustainability Certification for Verified Sustainability (DIQP), this survey consists of the data collection at the company.
How does certification for an online store quality seal work?
With SQC-QualityCert, DIQP carries out the certification of online stores based on the criteria developed by the German Institute for Quality Standards and Testing (DIQP). Legally, we are independent of the latter, which gives the seals a high degree of credibility. Depending on the type of seal, we conduct customer surveys, a survey of employees, and specific performance queries. If you are interested in an online store cachet, please contact SQC-QualityCert at anfrage@sqc-cert.de. They will be happy to get a first overview and make you an appropriate offer.
The duration of the certification depends on various factors. Depending on the quality seal, the size of the company and the time required, it can take a few days, a few weeks or even a few months. The validity period of the individual seals also varies. While some certificates have to be renewed every 12 months, others remain valid for up to three years.
Many DIQP seals of approval have been rated as particularly recommendable by the independent consumer portal Label-online.de. Anyone who looks into the subject a little and picks out the appropriate certificates can strengthen the trust of their customers and achieve a noticeable increase in sales with their online store.