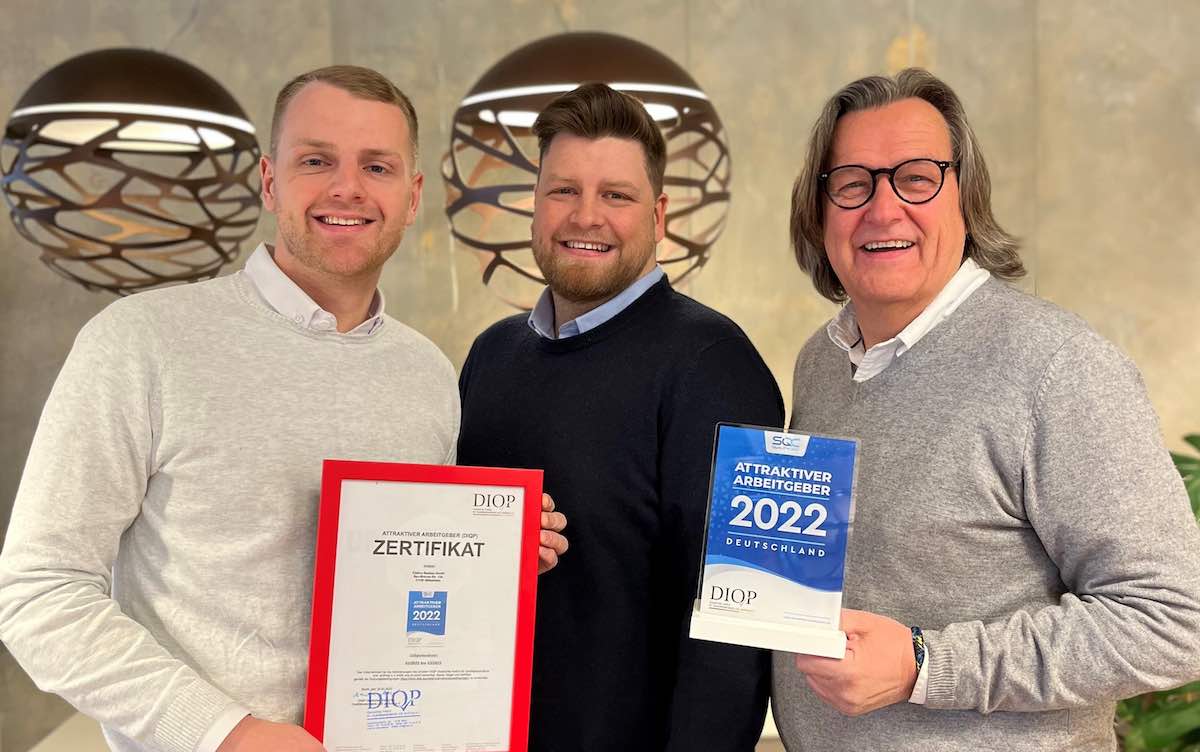 Elektro Bestian GmbH awarded as attractive employer 2022
The company Elektro Bestian GmbH from Hildesheim was awarded the employer seal "Attractive Employer 2022" by SQC-QualityCert.
The basis for the employer seal awards was a survey of employer performance. This involved a new instrument for measuring employer attractiveness called the "EMPLOYER ATTRACTIVENESS INDEX". This was developed by DIQP Deutsches Institut für Qualitätsstandards und -prüfung e.V. and SQC-QualityCert GmbH and takes various areas into account.
In order to receive the employer seal "Attractive Employer (DIQP)" an HR interview is conducted. The managing director of SQC-QualityCert, Oliver Scharfenberg explains "the certification takes into account, among other things, the fact that there has been a social change in the world of work. At that time, it was sufficient to finance one's lifestyle. Today, on the other hand, more and more employees want to see meaning in their work."
Research has shown that how people are treated in the company is of particular relevance to more and more employees. Many employees want a working environment in which communication is appreciative and in which suggestions are welcome. The level of salary is assessed differently by HR managers than by employees when it comes to choosing an employer. Employees do not see it as relevant as HR managers, for example.
"Elektro Bestian GmbH is an attractive employer. We are very pleased with the very good result and congratulate the entire team of Elektro Bestian GmbH" says Oliver Scharfenberg, the managing director of SQC-QualityCert.
The managing director of Elektro Bestian GmbH, Justus Bestian adds "We are very proud of the result and are pleased about the award as an attractive employer".
For over 60 years, Elektro Bestian has been operating as a family business in Hildesheim. The company offers exceptional lighting solutions throughout Germany. Whether it is lighting design, electrical installation, smart home or an innovative e-charging infrastructure, the company Elektro Bestian offers optimal solutions. The company offers various jobs and apprenticeships (https://bestian-licht.de/karriere/).