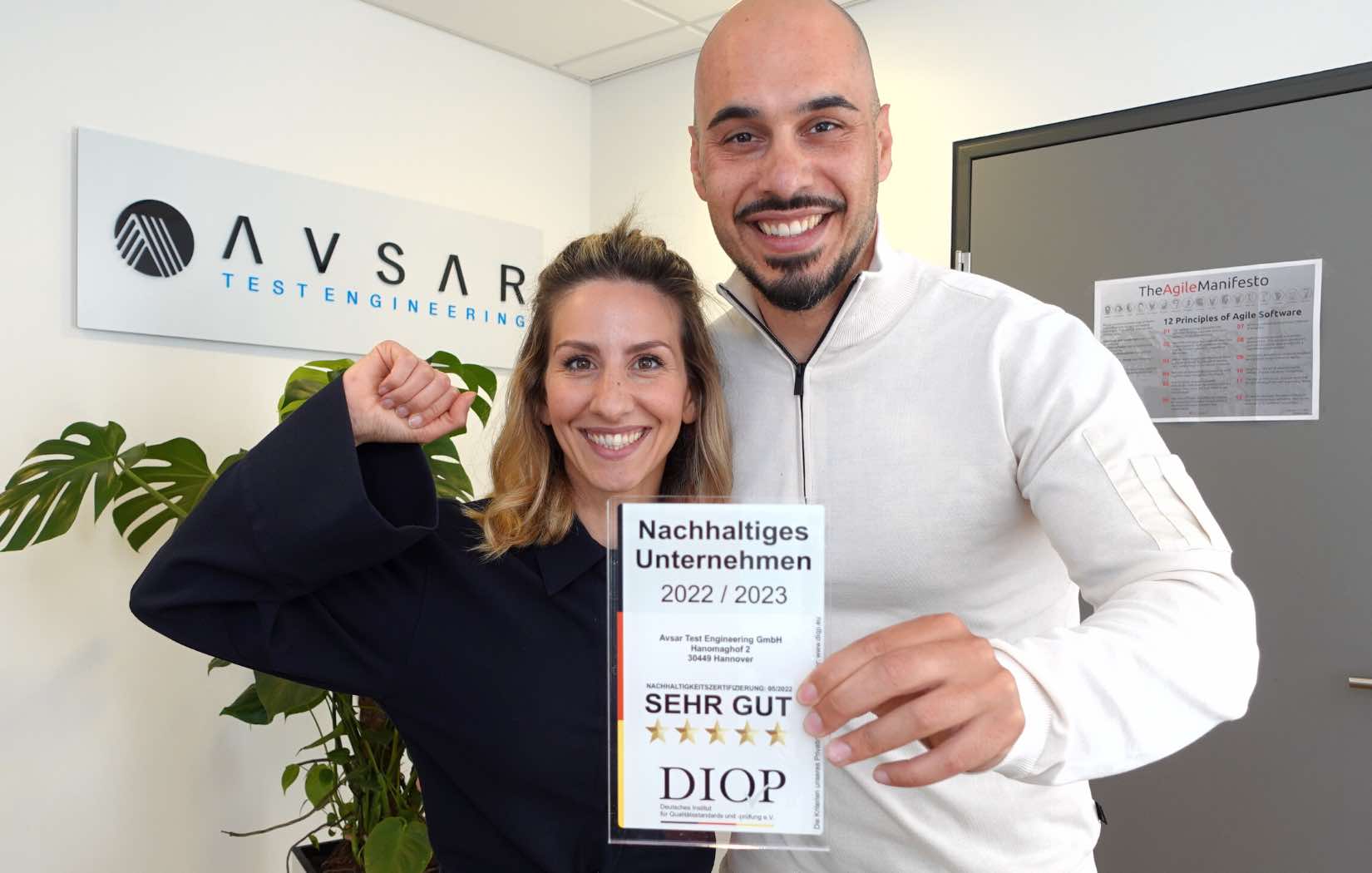 AVSAR Test Engineering GmbH awarded as sustainable company in Hanover
The IT service provider AVSAR Test Engineering GmbH has officially received the "Sustainable Company (DIQP)" seal with the rating "very good". With this voluntary commitment, the company pursues self-imposed sustainability goals and strives for long-term and sustainable supply chains together with its partners.
The "Sustainable Company" sustainability seal was developed by the German Institute for Quality Standards and Testing (DIQP) to support companies on their way to greater sustainability. Developed by the United Nations, this certification is based on the Sustainable Development Goals and considers all aspects of sustainability equally: economic, environmental and social goals are each considered in equal measure.
Baris Avsar, Managing Director, says "Our service is to improve the quality and testing processes of software. We help companies and people to digitize safely by showing our customers how software can be tested automatically and thus scaled. This is the only way we can ensure that software meets quality standards in the long term. Sustainability is a topic that is very close to our hearts. One of our corporate goals is to map sustainable supply chains in the future. Sustainability is therefore not just a goal, but is firmly anchored in our corporate values. This is reflected in our work since the beginning of the company's foundation – our business partners and suppliers are exclusively located in and around Hannover.
About AVSAR Test Engineering
Avsar Test Engineering GmbH is an IT service company based in Hanover and was founded in 2017. Specialized in the development of automated software tests, it supports its customers and their IT projects in detecting software errors at an early stage in order to increase software quality, reduce costs and make software scalable.