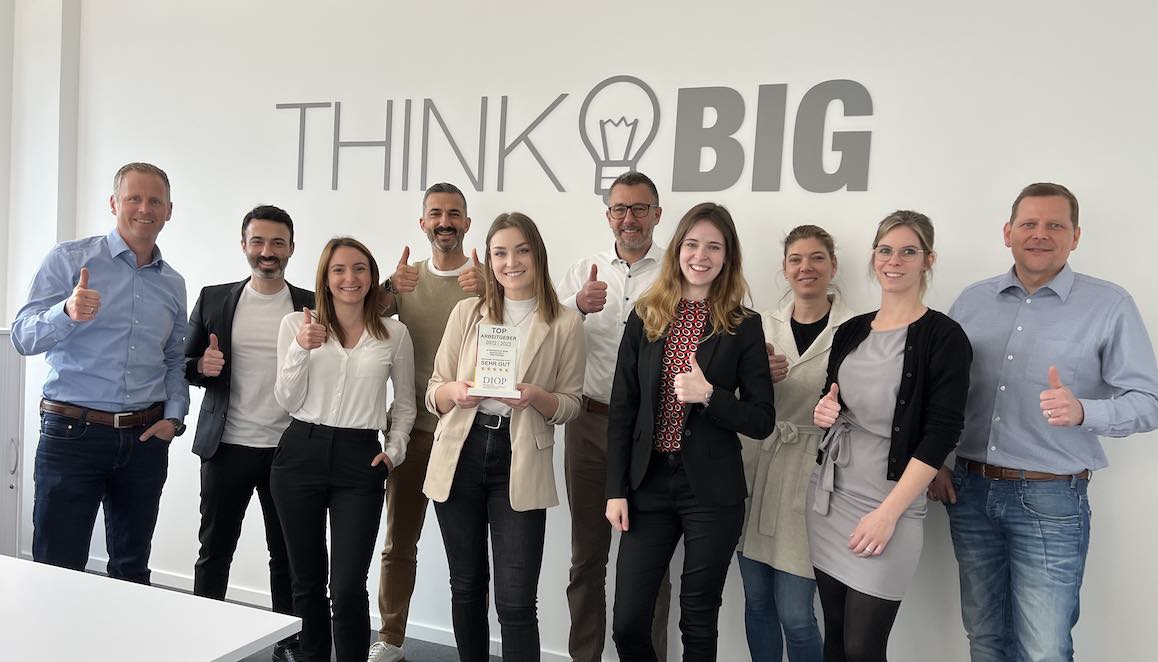 mi FACHpersonal awarded as a TOP employer
The mi FACHpersonal GmbH from Nürtingen has received the awards as TOP employer from the DIQP German Institute for Quality Standards and Testing e.V. with the rating "very good".
The basis for the DIQP awards was an independent employee survey and HR interview prior to awarding the employer seal as a "Top Employer (DIQP)". The method was used to record the opinions of employees and the company's performance for employees in a structured manner. The survey was conducted by the independent certification company SQC-QualityCert GmbH and evaluated according to the standards of the DIQP.
In contrast to other seals, the Top Employer (DIQP) award was rated "highly recommended" by the independent consumer platform Label-online.de, which is considered the best possible rating on Label-Online.de for a label.
The consumer platform evaluates different labels according to a uniform matrix. It examines, for example, what claim a label formulates, how independent their award is, what controls are provided and how transparent this process is for consumers. The consumer platform is funded by the German Federal Ministry of Justice and Consumer Protection (BMJV).
"According to the evaluation, mi FACHpersonal is an excellent employer. The company has shown in the employee survey to be a real top employer and received the rating "very good". We are very pleased with the result and congratulate the entire team at mi FACHpersonal," says Oliver Scharfenberg, the managing director of SQC-QualityCert.
The managing director of mi FACHpersonal GmbH, Murat Isik, adds: "We are very proud of our certification as a TOP employer with the rating "Very Good" and thank our employees for participating in the survey."
mi FACHpersonal is a personnel service provider from Baden-Württemberg. With the highest success rates, the company places sought-after specialists and managers with a wide variety of companies month after month. As a certified TOP employer, mi FACHpersonal GmbH offers a wide range of vacancies in the technical and commercial fields at https://www.mi-fachpersonal.de/bewerber/stellenangebot and looks forward to receiving applications.